Lynnfield

High School




Class of 1970
Welcome & Announcements
127 Classmates Have Joined
24,000+ Website Visits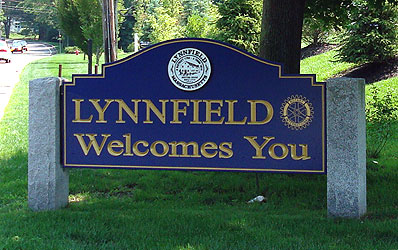 Important Update
On Friday, August 13, 2021 we announced the Reunion Committee's decision to postpone our Reunion events on September 17 & 18, 2021. Given the rising number of Covid/Delta cases and the concern for the health of our classmates and invited guests, we opted to reschedule our Reunion on September 16 & 17, 2022.
We will use this Website to provide updates and pertinent communication as we move forward towards 2022. We appreciate your patience and understanding as we navgate through this challenging time.
For the last 19 months it has been fun watching classmates connecting, re-connecting and sharing photos and stories (even those that may not be attending the Reunion) through this Website. This site is private! Please read through the instructions for "First Time Visitors". In order to access the pages that are password protected on this site, you must set up a profile by providing a minimum of your email address and a password. To set-up a profile, locate the "Classmates Profiles" link and locate your name and click on it. Follow the prompt to create your profile.
Since December 2019, we've had 24,117 cumulative website visits, 127 classmates have joined the site and have added 54 photos to their profiles. The "Reunion Event Information" link will be updated to reflect our September 2022 plans. The "Hotel" link will be updated as we renegotiate with our hotel partner. A "Photo" link is provided which has eight Galleries, where you can add photos. The "Class Donation" link remains active and it takes a couple of minutes to make an online donation. Check out the "What's New" link for classmate updates.
Timely updates will be provided as we move towards 50+2 in 2022!
ANNOUNCEMENTS
•

Updated Reunion Logo....

Our 50th Reunion is now our 50+2 Reunion. We remain optimistic we can pull off the 50+2 a year from today on September 16 and 17, 2022.

Based on an idea from classmate Bonnie Palka we have added a new twist to the logo, that being the "Class of 70 Turns 70". Bonnie submitted this idea back in June when there was hesitancy among some classmates the Covid/Delta surge could impact our plans, which of course it did! FYI, there are a few classmates with birth years that are not 1952, yet, the over whelming majority are 1952.

The new logo is below and we will begin phasing it in on existing and future Website communication.

Thank you Bonnie for the idea.

The Reunion Committee