Lynnfield

High School




Class of 1970
Welcome & Classmate Announcements
124 Classmates Have Joined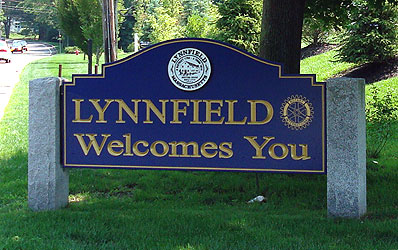 Hello fellow classmates of Lynnfield High School Class of 1970! Due to Covid-19 our 50th Reunion has been rescheduled for September 17 & 18, 2021. Block your calendars. The Reunion Steering Committee will keep classmates updated on details via this Website.
This website has enabled many classmates to connect and re-connect (even those that will not be attending the Reunion). This site is private! Please read through the instructions for "First Time Visitors". In order to access the pages that are password protected on this site, you must set up a profile by providing a minimum of your email address and a password. To set-up a profile, locate the "Classmates Profiles" link and locate your name and click on it. Follow the prompt to create your profile.
Since last December, we've had 14,715 cumulative website visits, 124 active classmates have joined the site and have added 42 photos to their profiles. The "Save The Dates Invitation" link has been updated to reflect 2021 plans. The "Hotel" link has been updated. A "Photo" link is provided which has eight Galleries, where you can add photos. The "Class Donation" link remains active and it takes a couple of minutes to make an online donation. Check out the "What's New" link for classmate updates.
Timely updates will be provided as we move towards 50+1 in 2021!
ANNOUNCEMENTS
•

If you are going to San Francisco... Mike Yochum

As some of you may know, my avocation is curating art exhibitions at my local art gallery in San Francisco (more than a hobby, but not my job). One of the two major annual exhibitions that I curate, "48 Pillars", is installing now and I will be hosting a Zoom curator tour this Saturday (2/27) from 7-8pm PST. If anyone is interested, there is a link below to register for the tour on the exhibition webpage here: https://www.arc-sf.com/48-pillars-2021.html

There is also an online catalog. Anyone in the area is welcome to visit Arc on Saturdays from 12-3pm (or by appt, msg me - email: mikeyoke3@gmail.com or arcgallerysfgmail.com, cell# 415-298-7969
Get Your Art On!
Mike

•

Remember when... Jim Zynsky

February 1968 Massachusetts State Hockey Tournament
The game: Lynnfield vs Melrose was held at the Boston Arena, Boston, MA. The Lynnfield team bus ride to the NIGHT game went down Memorial Drive to get to Massachusetts Avenue. (many may remember the LOW overhead underpasses on Memorial Drive). The bus stayed in the left two lanes on Memorial Drive. The bus came to a very quick stop before hitting the LOW overpass. Lynnfield was getting late to scheduled game. Peter Flynn (team captain) got out of the bus on the darkened Memorial Drive and directed traffic. This allowed the bus to back-up and finally get over to the right lane. The right lane allowed taller vehicles to by-pass the low overhead and proceed Westward on Memorial Drive. Lynnfield barely made it ahead of the scheduled game time. Melrose won the game with a score of 2-1. Jimmy Peabody scored the lone goal. The game made headlines the following day in The Wakefield Item; that Lynnfield had made this a game to have been seen, Melrose had barely squeaked by to move on in the tournament.

•

Remember when... Don Moreton

Jr. Hi. Double sessions, Cookie Break, Running down the hallways. Getting sent back by Miss Reen. Mr. Hutenun. Mr. Littlefields Shop. Imagine if you were 12 year olds running table saws!!! Mr. Wing's metal shop. He was the best!! Coach Lesser and his 'Mother Lap" Oh yeah, Coach, Mr. Sobiak and his so called, "fairy walk " in gymn class. What a hard ass!!!! Favorite sayings of teachers in High School... Mr. Moffat,,If you weren't paying attention,,, you were having thoughts of ,, 'Little Penelope" Mr. Faria, Around the guys anyway, " Don't break my stones" Always with a shoulder shrug and a smile! Miss Drews, to an uninspired 10th grade Bio 1 class,,," You People are Unique!!!