Lynnfield

High School




Class of 1970
Welcome & Announcements
124 Classmates Have Joined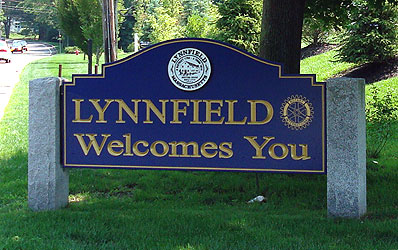 Hello fellow classmates of Lynnfield High School Class of 1970! Due to Covid-19 our 50th Reunion has been rescheduled for September 17 & 18, 2021. Block your calendars. The Reunion Steering Committee will keep classmates updated on details via this Website.
This website has enabled many classmates to connect and re-connect (even those that will not be attending the Reunion). This site is private! Please read through the instructions for "First Time Visitors". In order to access the pages that are password protected on this site, you must set up a profile by providing a minimum of your email address and a password. To set-up a profile, locate the "Classmates Profiles" link and locate your name and click on it. Follow the prompt to create your profile.
Since December 2019, we've had 16,500 cumulative website visits, 124 active classmates have joined the site and have added 43 photos to their profiles. The "Save The Dates Invitation" link has been updated to reflect 2021 plans. The "Hotel" link has been updated. A "Photo" link is provided which has eight Galleries, where you can add photos. The "Class Donation" link remains active and it takes a couple of minutes to make an online donation. Check out the "What's New" link for classmate updates.
Timely updates will be provided as we move towards 50+1 in 2021!
ANNOUNCEMENTS
•

We are seeking your input ...

The LHS 50+1 Reunion Committee will open registration for our planned September gathering in mid-June. We are reaching out now to get an idea of what to expect for a response. We are not asking for a commitment at this time, but rather, the information you provide will help us fine tune our planning.

The 5 question survey (Reunion Attendance Survey) will be available on the website for you to complete beginning on Monday, April 19th.

During our Committee's next monthly meeting on May 11th, we would like to have the survey information to review.

Please take a few minutes to respond.

Thank you,

The LHS 50+1 Reunion Committee

•

Did you know there once was a Wine Cellar & Speakeasy in Lynnfield? ... by Alan Foulds

The Bowman Viles House at 281 Chestnut Street was built about 1789. The story gets interesting when Robert Burton Hawley purchased the house in the early 1900s. He was a wool merchant, traveling around Europe, where he learned a lot about wines. He decided to build an underground wine cellar on the property, apart from the house. It was built and designed by the man who was, at that time, designing new tunnels for Boston's subway system. Its dimensions were 100 ft by 30 ft. with an arched ceiling. It was lined on the side by 40 wine barrels.

He began producing wine from grapes grown on the property.

Robert Hawley often invited friends to the room for tastings.

When Prohibition went into effect Hawley had the only permit to sell alcoholic beverages north of Boston. When Robert died, his son Trog Hawley took over. Apparently he was less discriminate than his father had been. He didn't exactly follow the rules, and he often had people in the room for more than tastings. One Saturday night one of his "guests" was a so-called "spotter" for the government. The following week the room was swarming with federal agents. All the wine was confiscated and dumped into Boston Harbor. That was the end of Trog Hawley's business.

I got a glimpse of the room once when I was in junior high school and attended a party at what was then the Boynton home.

In the early 1970's the Boynton property was subdivided. The home still exists today, and the speakeasy/wine cellar still existed at least up to a few years ago (and may still be down there). Because of the subdivision it is now on the property of 4 Charing Cross.

I've attached an overhead shot of the area. 4 Charing Cross is marked. I put an oval around the Boynton/Hawey/Viles home, and I put a blue line there to depict the driveway to the house. The star is my best guess as to where the wine cellar/speakeasy was or is.

By the way, today, Off Charing Cross, is a road called Trog Hawley Street.

Alan

•

Friday, Sept 17th Event Plans Have Changed...

Due to a change in the management of Lynnfield's Old Meeting House, we are unable to use that facility on Friday evening. In lieu of the Meeting House, we have secured space at our Reunion hotel, The Four Points by Sheraton where we can get together for a Meet & Greet.

The Meet & Greet timing should be around 6-11PM. A dedicated room, small plate appetizers and a cash bar will be available. The Four Points by Sheraton is located near the old Colonial Country Club location and is easily accessed from Logan for those attending from out of town. It is also adjacent to the MarketStreet Lynnfield for shopping and restaurants. A link to MarketStreet is provided below;

https://marketstreetlynnfield.com/explore/

For those interested, we are planning a Tour of Lynnfield High School prior to the Meet & Greet.

More details and updates will be available on the Save The Dates page on our website.