April 2022 Newsletter
April 2022 Newsletter
Hard to believe it is the end of April. As of April 29th, we are only 20 weeks away from our 50+2 Reunion!
A reminder, we will begin our Reunion events registration mid June. If by chance you have not yet registered on our Website, we encourage you to do so. You will be able to register (follow the instructions on the First Time Visitors page) and pay for the Reunion events via our Website beginning June 20th using the link below:
Thanks to an idea provided by classmate Julie Bergman and the efforts of Joy Rossborough Doyle, we are able to share a little bit of nostalgia from our LHS graduation. The June 11, 1970 Lynnfield Shoppers News article provides a summary of Class of 1970 Scholarships, Graduation Awards, a Class President's address from the late Gary Millen and a listing of classmates and colleges they planned to attend.
Granted some of the print may be difficult to read, so grab your glasses or a magnifying class and do your best to go back in time 52 years.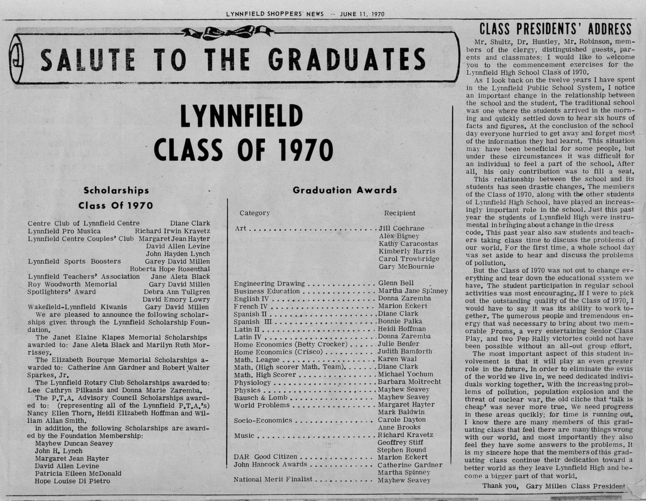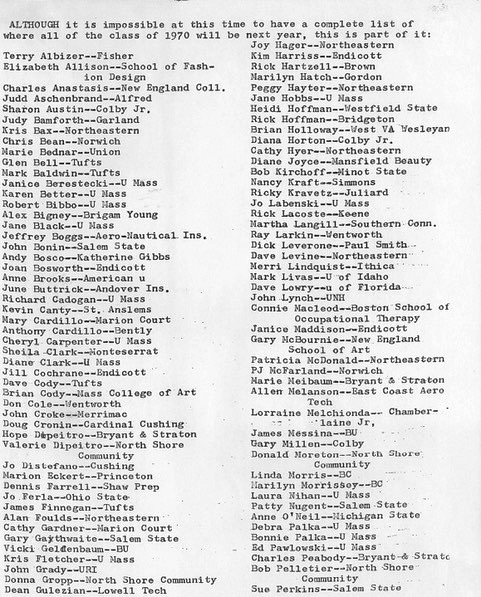 The LHS 50+2 Reunion Committee