Lynnfield

High School




Class of 1970
Website Welcome & Announcements
124 Classmates Have Joined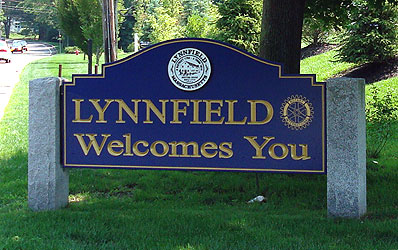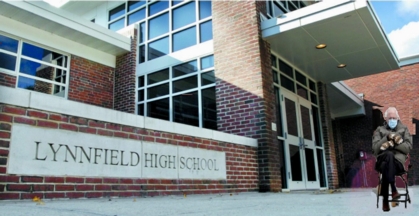 Even Bernie Sanders is waiting for our Reunion
Hello fellow classmates of Lynnfield High School Class of 1970! Due to Covid-19 our 50th Reunion has been rescheduled for September 17 & 18, 2021. Block your calendars. The Reunion Steering Committee will keep classmates updated on details via this Website.
This website has enabled many classmates to connect and re-connect (even those that will not be attending the Reunion). This site is private! Please read through the instructions for "First Time Visitors". In order to access the pages that are password protected on this site, you must set up a profile by providing a minimum of your email address and a password. To set-up a profile, locate the "Classmates Profiles" link and locate your name and click on it. Follow the prompt to create your profile.
Since last December, we've had 13,334 cumulative website visits, 124 active classmates have joined the site and have added 41 photos to their profiles. The "Save The Dates Invitation" link has been updated to reflect 2021 plans. The "Hotel" link has been updated. A "Photo" link is provided which has eight Galleries, where you can add photos. The "Class Donation" link remains active and it takes a couple of minutes to make an online donation. Check out the "What's New" link for classmate updates.
Timely updates will be provided as we move towards 50+1 in 2021!
ANNOUNCEMENTS
•

Remember When...

Karen Better Carlin's Welcome 2021 message provided a great message to start the New Year. Don't forget, if you have a Reflection or LHS memory to share with classmates, please use the Post Announcement feature on the Website to do so.

•

Remember when... Don Moreton

Jr. Hi. Double sessions, Cookie Break, Running down the hallways. Getting sent back by Miss Reen. Mr. Hutenun. Mr. Littlefields Shop. Imagine if you were 12 year olds running table saws!!! Mr. Wing's metal shop. He was the best!! Coach Lesser and his 'Mother Lap" Oh yeah, Coach, Mr. Sobiak and his so called, "fairy walk " in gymn class. What a hard ass!!!! Favorite sayings of teachers in High School... Mr. Moffat,,If you weren't paying attention,,, you were having thoughts of ,, 'Little Penelope" Mr. Faria, Around the guys anyway, " Don't break my stones" Always with a shoulder shrug and a smile! Miss Drews, to an uninspired 10th grade Bio 1 class,,," You People are Unique!!!